"Nikola Tesla 160th Anniversary"
This artwork was Painted during the years Christian lived in Paris. Between 2013 - 2015 in his first location at 21 Rue des Filles du Calvaire. He lived on the 6th floor in a 10 sqr "apartment". He loved that place despite the size. Close to Rougier & Plé located in front of his building where he used to buy all his art material. Nikola Tesla is one of his biggest inspirations in life with some 6 portraits of him and this one in particular is his favourite.

It was acquired by Evy Mckinnon in 2019 during his first exhibition in Stockholm
Christian Godin
CHRISTIAN GODIN ALSO KNOWN AS "FRAGMENTS" IS A SWEDISH ARTIST CREATING CONCEPTUAL TECH ART USING MOSTLY OIL PAIN. KNOWN FOR HIS PRUSSIAN BLUE & TITANIUM WHITE SIGNATURE PAINTINGS.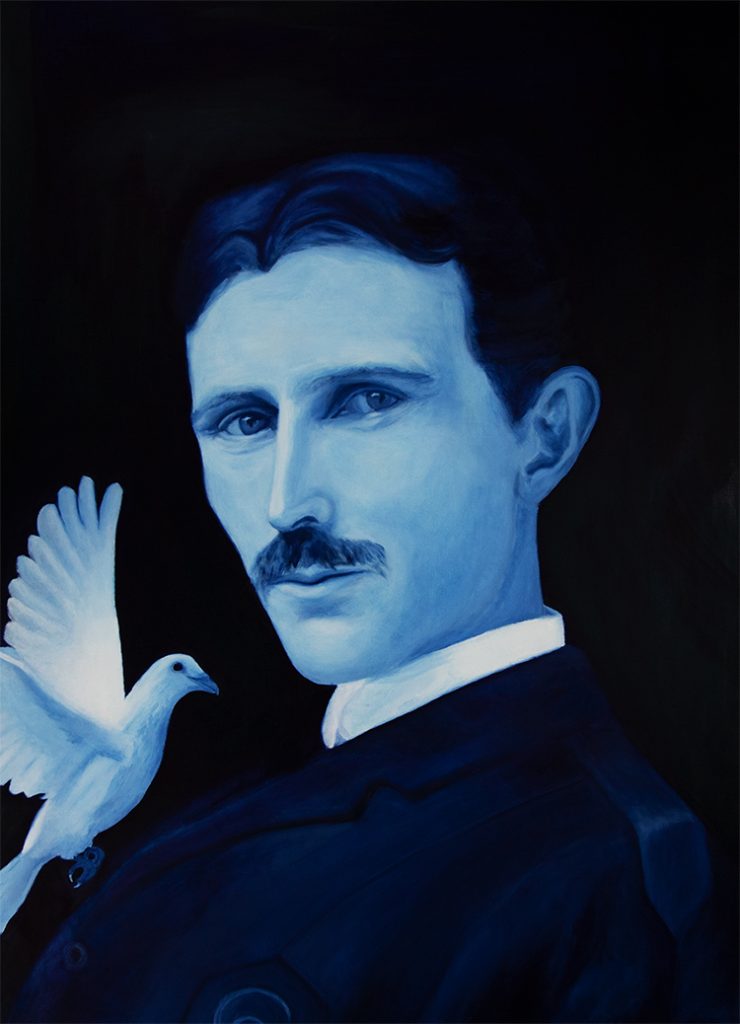 THIS IS A STICKER THAT HAS BEEN ATTACHED TO THE ITEM YOU SCANNED, IF YOU FOUND THIS ITEM PLEASE TRY TO RETURN IT TO ITS OWNER BY TYPING A MESSAGE DOWN BELOW, THANK YOU IN ADVANCE! 🙏