We are on a great journey ! We may share the same interest for Bitcoin and even though the reason why we are here may be different, eventually we all want to change the way the world is operating.
I am taking part in this great opportunity as I want to change the « luxury » industry through bitcoin starting with a focus on art and clothing.
Mikazuki and Mikastamp are two different projects.
– Mikazuki is a clothing brand. In Japanese, « mikazuki » means crescent moon. It is the third day of the moon's monthly cycle. It is said to be the day where an idea manifests, takes shape and becomes real. It is no longer an abstraction but can be experienced in the physical and material world. Just like the moon goes through cycles, so do we. Life can be seen as a cycle with a beginning and an end.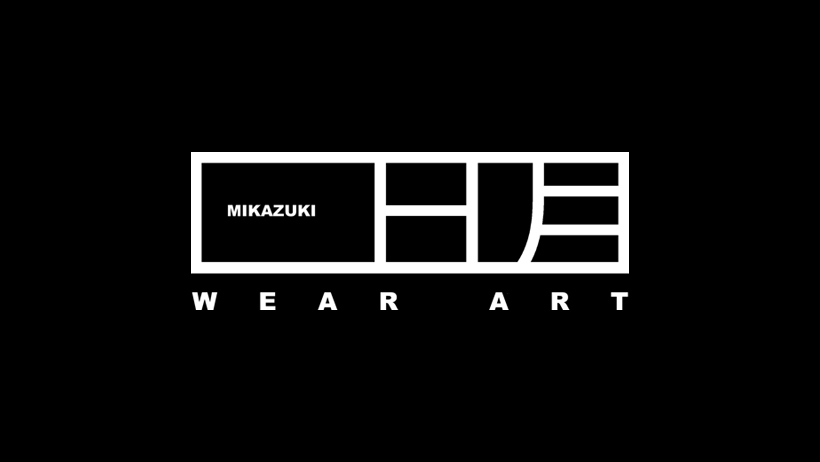 Artists express the process of their work through different media, and this process also goes through cycles : it begins with an empty canvas and step by step the painting comes to life until the work is done. Artists create through their inner self, letting their own experience become available for anyone to experience. That is what Mikazuki is all about : supporting self-expression and valuing authenticity. We are all unique and we all have something to share through creative expression.
Mikazuki gives space for the individual to express him/herself completely by being able to show ones art to the world, to bring art in our everyday lives as a way to share, to connect with others and to support originality. Mikazuki sells a product that is useful yet minimalistic so that the owner can decide to make the product his and not the other way around. So that one can take ownership for their possessions and make them theirs through art and creativity. It is less about branding than about expressing who you are. Mikazuki doesn't believe in logos but in giving back power to individuals. We are all artists, we all have a voice and we all have power. It's time to believe in ourselves and to support each other.
Mikastamp is a system using orignal artworks to give an identity to the product it is attached to. It all started in 2019 by sewing an artwork on a bag. It is also a way to recover lost items by attaching a QR code that can be scanned and brings you directly to the website mikastamp.com where you can connect with the person who found your item by sending them a mail.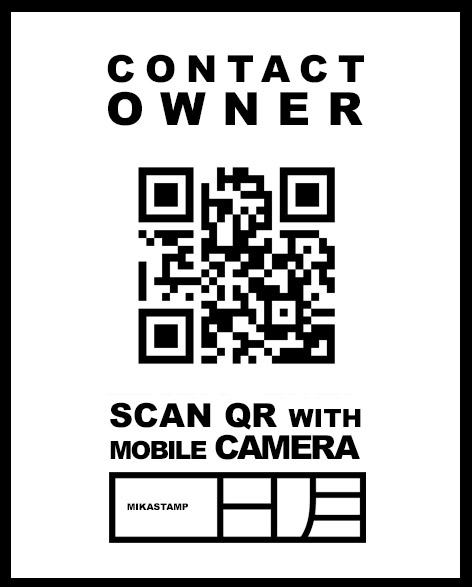 Every product sold contains a painted artwork on a canvas in the size of a stamp sewn on to every item sold (bag, t-shirt, keychain, etc.)
It can be difficult to fake an original artwork, but with Mikastamp it is impossible as the stamp is registered. WHEN I STARTED TO EXPLORE BITCOIN (SV) I WAS SOAKED UP IN ALL that WAS ALREADY POSSIBLE TO DO WITH IT IN FEBRUARY LAST YEAR (2020). I FELT THIS IS A PERFECT MATCH with the purpose of my company. I COULD SEE HOW NEW OPPORTUNITIES FOR ARTISTS OPEN UP BY USING BITCOIN WITH MICRO TRANSACTIONS BUT ALSO TOKENS (NFTS) CREATED SPECIALLY FOR THE STAMPS. BOTH FOR showing their work BUT ALSO TO ACTUALLY EARN an INCOME FROM THEIR ART THROUGH MICRO TRANSACTIONS.
WITH THE RESTORATION OF BITCOIN I FEEL IT IS TIME TO RESTORE THE FASHION INDUSTRY AS WELL. Going Back to the ROOTS of couture WHEN MOST OF IT WAS IN HOUSE PRODUCTION. WHEN SUPPLY AND DEMAND WAS NEARLY EQUAL. WHEN CREATIVITY WAS PRIORITIZED AND BusInESS A NATURAL OUTCOME of PASSIONATE CREATIvity. IN 2020 I STARTED TO REGISTER EVERY STAMP CREATED BY UPLOADING IT TO THE BLOCKCHAIN. I SEE HOW MIKASTAMP AND BITCOIN IS A COMPLETE LOVE STORY TO GIVE THE IDENTITY EVERY ARTWORK DESERVES. IDENTITY MATTERS, THAT IS WHAT MAKes US UNIQUE. BEFORE UPLOADING DATA TO BITCOIN WAS POSSIBLE I USED TO SIMPLY GENERATE A QR CODE THAT CAME TO THE SPECIFIC PAGE WHERE A PICTURE OF THE STAMP WAS UPLOADED. BITCOIN MAKES IT POSSIBLE TO CREATE TRUE CERTIFICATES. THE PHYSICAL STAMP IS ALSO DIGITAL AS AN NFT (NON-FUNGIBLE TOKEN). YOU CAN NOW OWN A PHYSICAL PRODUCT WITH AN NFT TO PROVE YOU ARE THE OWNER. WHEN PURCHASING A STAMP WITH BSV AND ADDING A MONEYBUTTON PAYMAIL YOU WILL RECeiVE THE NFT TO THE PRODUCT. TO OWN THE NFT OF A MIKASTAMP WILL BE VALUABLE WHEN TRADING THE PHYSICAL ARTWORKS. EVEN THOUGH MIKASTAMP IS "ART OFF THE WALL" IT IS STILL ART AND SHALL BE TAKEN CARE OF LIKE TRADITIONAL ART ON THE WALL. WHEN YOUR WEARABLE ART ISNT WEARaBLE ANYMORE THE ARTWORK IS STILL VALUABLE TO US, KEEP THEM SAFE ALONG WITH YOUR NFT.
I DECIDED TO RE-BUILD THIS WEBSITE MAKING IT BITCOIN FRIENDLY WHTOUT PUTTING TOO MUCH FOCUS ON THE SUBJECT. MIKASTAMP AND MIKAZUKI ARE ALL ABOUT ART AND VERY LITTLE ABOUT BITCOIN. BITCOIN IS THE TECHNOLOGY WE USE TO CREATE OUR CERTIFICATES AND STORE DATA, MAKE IT POSSIBLE TO READ ARTICLES AND PURCHASE PRODUCTS FREE FROM A COUNTRY'S INFLATIONS. MY INTENTION IS TO INTREGRATE BITCOIN SO IT IS VERY PRESENT BUT INVISIBLE. I WANT TO PURELY FOCUS ON ARTISTS AND THEIR ART BUT SINCE BITCOIN IS NEW TO MOST PEOPLE I FEEL LIKE THIS FIRST POST HAS TO BE "VERY BITCOIN". BITCOIN IS VERY LIBERATING and this is what ART STANDS FOR too SO IT IS A NATURAL COMBINATION. PRODUCTS ON MIKASTAMP.COM CAN BE PURCHASED WITH BSV AND THE MAGAZINE CAN ONLY BE READ THROUGH BITCOIN. THE STAMPS ARE ANNOUNCED & LAUNCHED HERE AND THE CUSTOMERS DECIDE WHAT PRODUCT they want to ATTACH THEM TO. EVERY PRODUCT BECOMES UNIQUE.
WE HAVE A GALLERY WE OPERATE IN CENTRAL STOCKHOLM WITH OUR PARTNER "FRAMELAND" WHERE WE have BEEN HAVING FREQUENT ART EXHIBITIONS WITH A NEW ARTIST EVERY SECOND WEEK. THIS YEAR WE DECIDED TO HAVE ONLY ONE ARTIST PER MONTH BECaUsE OF THE PANDEMIC AND the RESTRICTIONS WE HAVE TO FOLLOW.EVERY ARTIST ANNOUNCED HERE IS A PART OF THE COMMUNITY. WE ARE INTRODUCING THEM TO BITCOIN AND THE ADVANTAGES OF OPERATING IN THE MICRO ECONOMY. I WANT TO CONTRIBUTE TO AN ECOSYSTEM WHERE BITCOIN connects CONSUMERS, PROJECTS and COMPANIEs. I TRULY BELIEVE BITCOIN CAN MAKE THE WORLD A BETTER PLACE AND I FEEL HAPPY AND grateful TO BE HERE WITH YOU. WE WILL ANNOUNCE ARTISTS FROM FILM PHOTOGRAPHY, MUSIC AND FINE ARTS HERE REGULARLY. THIS JOURNEY WE ARE ON HAVE JUST STARTED. STAY TUNED FOR THE NEXT ISSUE AND THANK YOU A LOT FOR CHECKING MIKASTAMP OUT!
/Fragments